Hunt Ortmann Anniversary Celebration
Hunt Ortmann Palffy Nieves Darling & Mah, Inc. is proud to announce that the Firm is celebrating its 33rd anniversary.  Founded on March 1, 1990 by the Firm's Co-Founders, Gordon Hunt and Dale Ortmann, Hunt Ortmann has become known over its history as one of the foremost authorities on California construction law, contracts, dispute resolution and litigation.  Hunt Ortmann is, "The Cornerstone Of Construction Law".  In addition, Hunt Ortmann has continued to strive and provide expertise in the areas of labor and employment, business and commercial law, insurance, and real estate.  Hunt Ortmann celebrates the accomplishments and successes over the past three decades while looking to its future with the same purpose and dedication in providing an unparalleled, collective experience and expertise to its clients.
Dustin Lozano Elevated to Equity Shareholder
Hunt Ortmann's 33rd anniversary, is also the perfect time to announce that Shareholder, Dustin Lozano, has been elevated to Equity Shareholder. Mr. Lozano began as a law clerk at Hunt Ortmann in 2013 before receiving his law degree in 2014. During his career at Hunt Ortmann, Dustin has represented clients from all areas of the construction industry, including issues involving mechanics liens and breach of contract claims, as well as a variety of business litigation matters. Mr. Lozano was previously elevated from Associate to Shareholder in December 2021. His future and the future of the Firm are bright!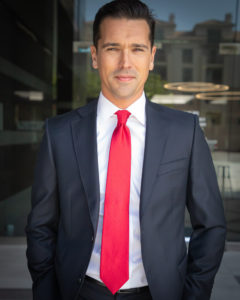 Congratulations to Hunt Ortmann, and to Dustin Lozano on this celebrated achievement!