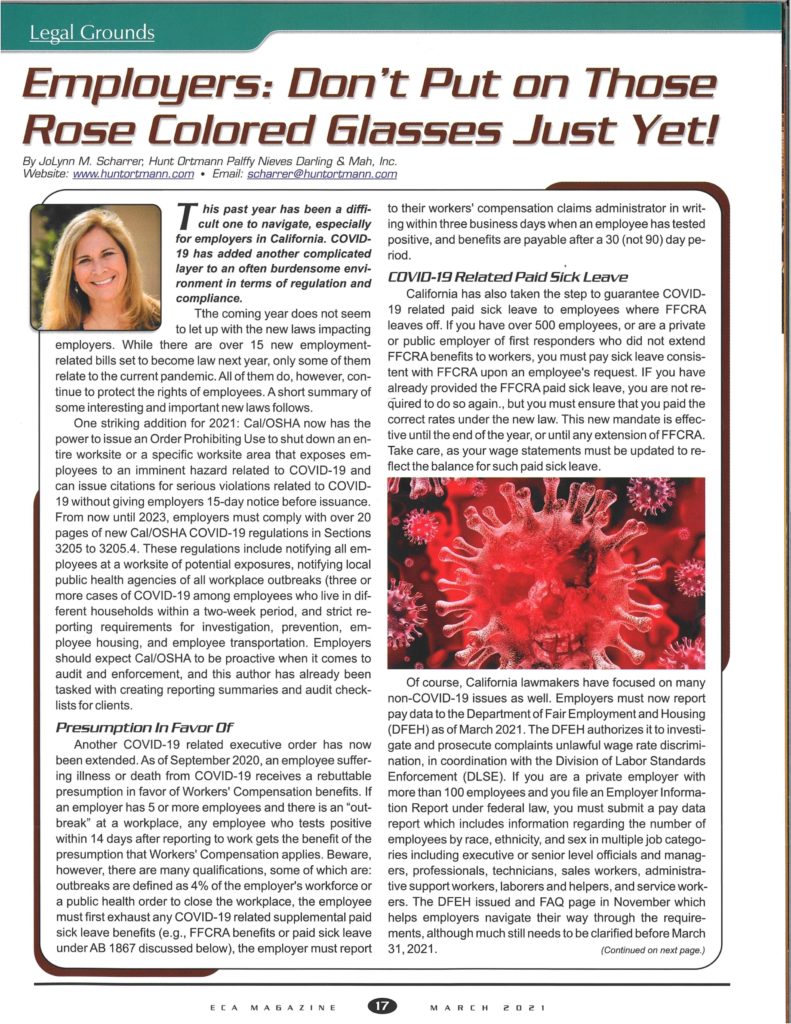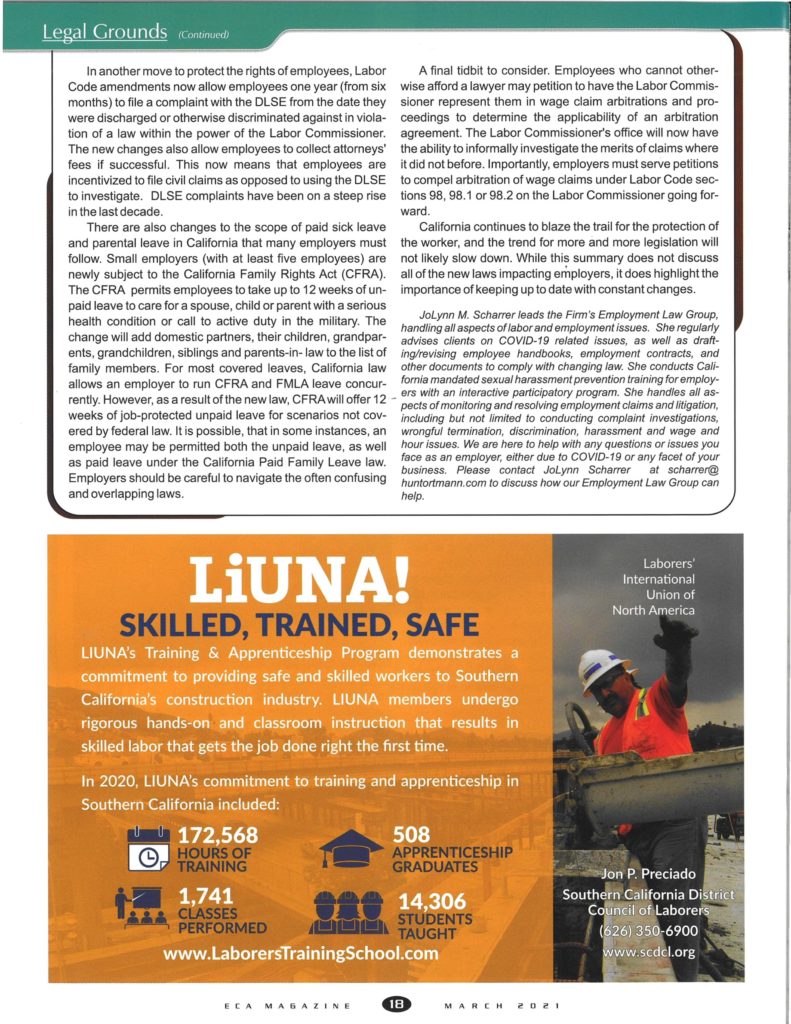 ECA article: Employers: Don't Put on those Rose Colored Glasses Just Yet!
JoLynn M. Scharrer leads the Firm's Employment Law Group, handling all aspects of labor and employment issues.  She regularly advises clients on COVID-19 related issues, as well as drafting/revising employee handbooks, employment contracts, and other documents to comply with changing law. She conducts California mandated sexual harassment prevention training for employers with an interactive participatory program.   She handles all aspects of monitoring and resolving employment claims and litigation, including but not limited to conducting complaint investigations, wrongful termination, discrimination, harassment and wage and hour issues.
We are here to help with any questions or issues you face as an employer, either due to COVID-19 or any facet of your business.  Please contact JoLynn Scharrer  at scharrer@huntortmann.com to discuss how our Employment Law Group can help.